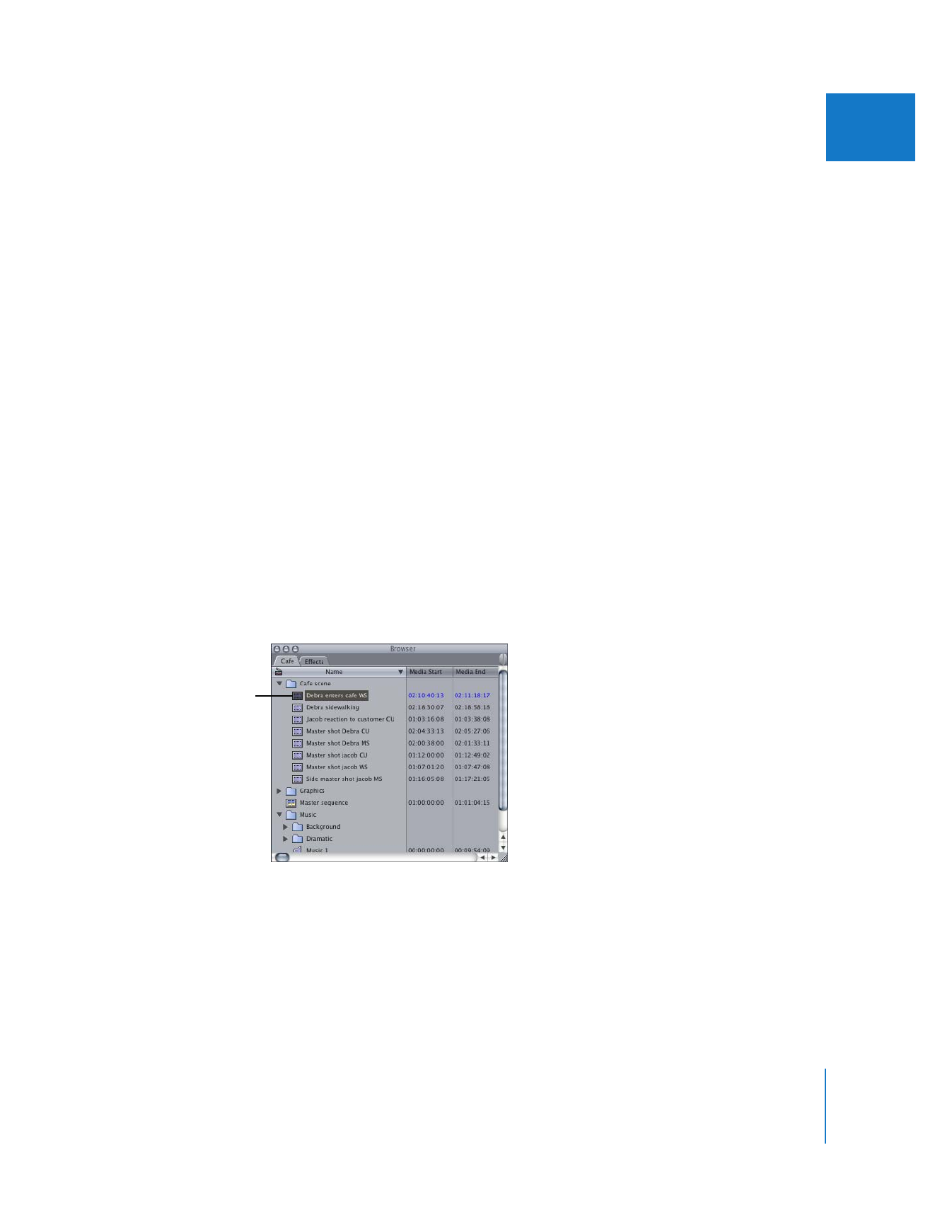 Selecting Items in the Browser
You can select and modify individual clips, or many clips at once.
To select a single clip:
m
Click an item.
A selected clip
is highlighted in
the Browser.
56
Part II
Learning About the Final Cut Pro Interface
To select a group of adjacent clips, do one of the following:
m
Select an item, press and hold down the Shift key, then click the last item.
m
Drag over multiple clips.
To select multiple, nonadjacent clips:
m
Press and hold down the Command key while clicking multiple items.
The first and last items
are selected, along with
all items in between.
Drag across multiple
items to select them.
Then press the
Command key while
selecting other clips.
Select the first clip.
Chapter 5
Browser Basics
57
II