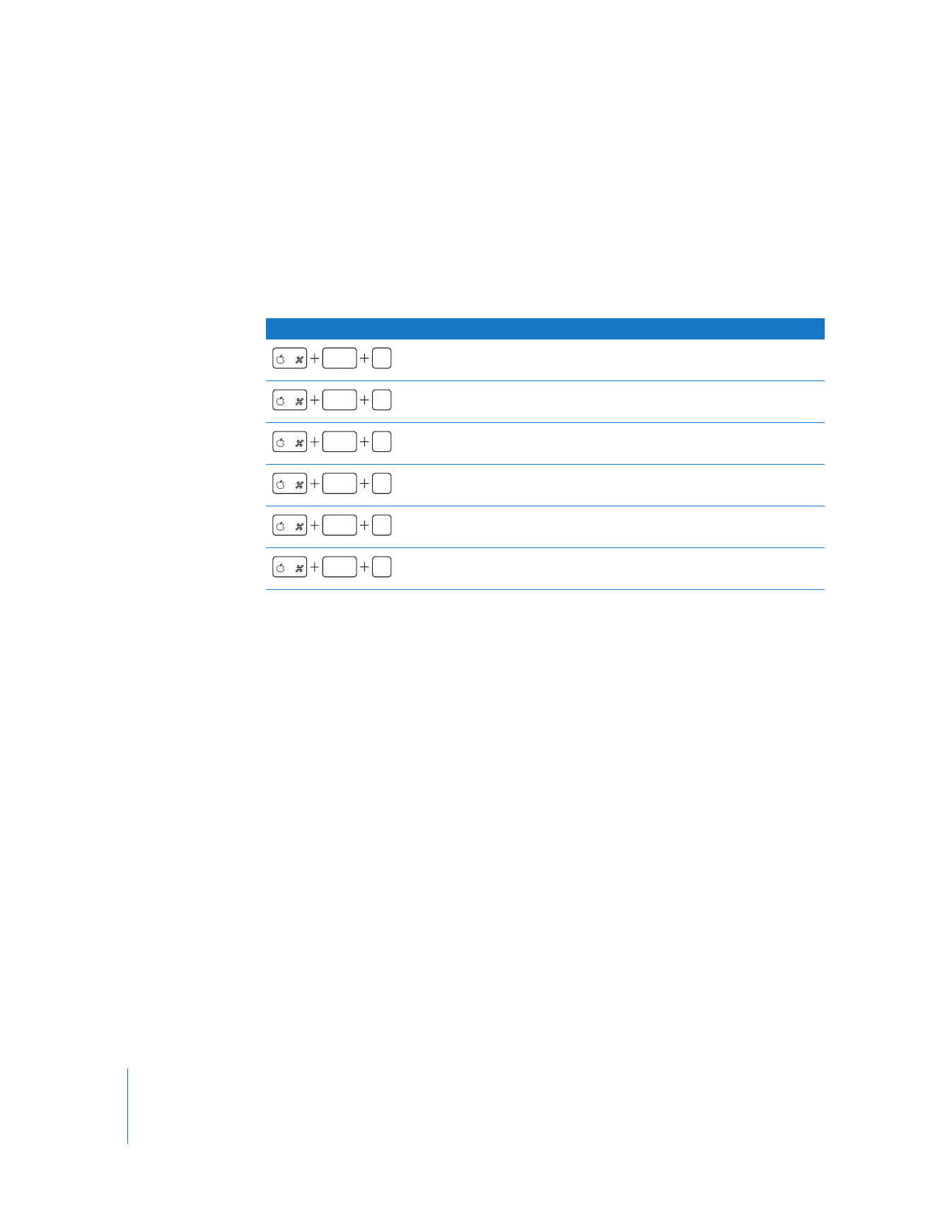 Color-Coding Clips in the Timeline
If you use labels to identify and sort your clips in the Browser, the clips' names will be
highlighted in the color that matches each label. Using keyboard shortcuts, you can
change the labels of clips directly in the Timeline.
Important:
Changes made to the label of any clip are also applied to all affiliated clips
in the Browser and in other sequences.
To assign or change a label for a clip in the Timeline:
1
Select one or more clips in the Timeline.
2
Press a key combination (from the table above) for the label you want to assign to the
clip items.
The color changes to reflect the new label.
For information about changing labels of clips in the Browser, see "
Assigning Labels
and Setting Label Names to Help Manage Your Media
" on page 24.
Keyboard shortcut
Color
Label
None
None
Orange
Good Take
Red
Best Take
Blue
Alternate Take
Purple
Interviews
Green
B-Roll
option
1
option
2
option
3
option
4
option
5
option
6
13
207
13