Deleting with a Lift Edit (Leaving a Gap)
Deleting with a lift edit (also called a lift delete) removes any selected items from the
sequence and leaves a gap. This is useful if you have a series of clips already edited into
your sequence and you don't want to move them (for example, if they're all
synchronized to a piece of music). If you want to remove one or more clips from the
middle of such a sequence, the lift delete is the best way to do so.
To remove a clip item and leave a gap:
1
Do one of the following:
 Select the clip item or range of items you want to remove using one of the selection
tools.
 Set In and Out points in the Canvas or Timeline, then make sure the Timeline
is active.
2
Enable Auto Select for the tracks you want to affect.
Only clip items on tracks with Auto Select enabled will be deleted.
A
B
C
A
C
Before edit
After edit
Gap
Selected clip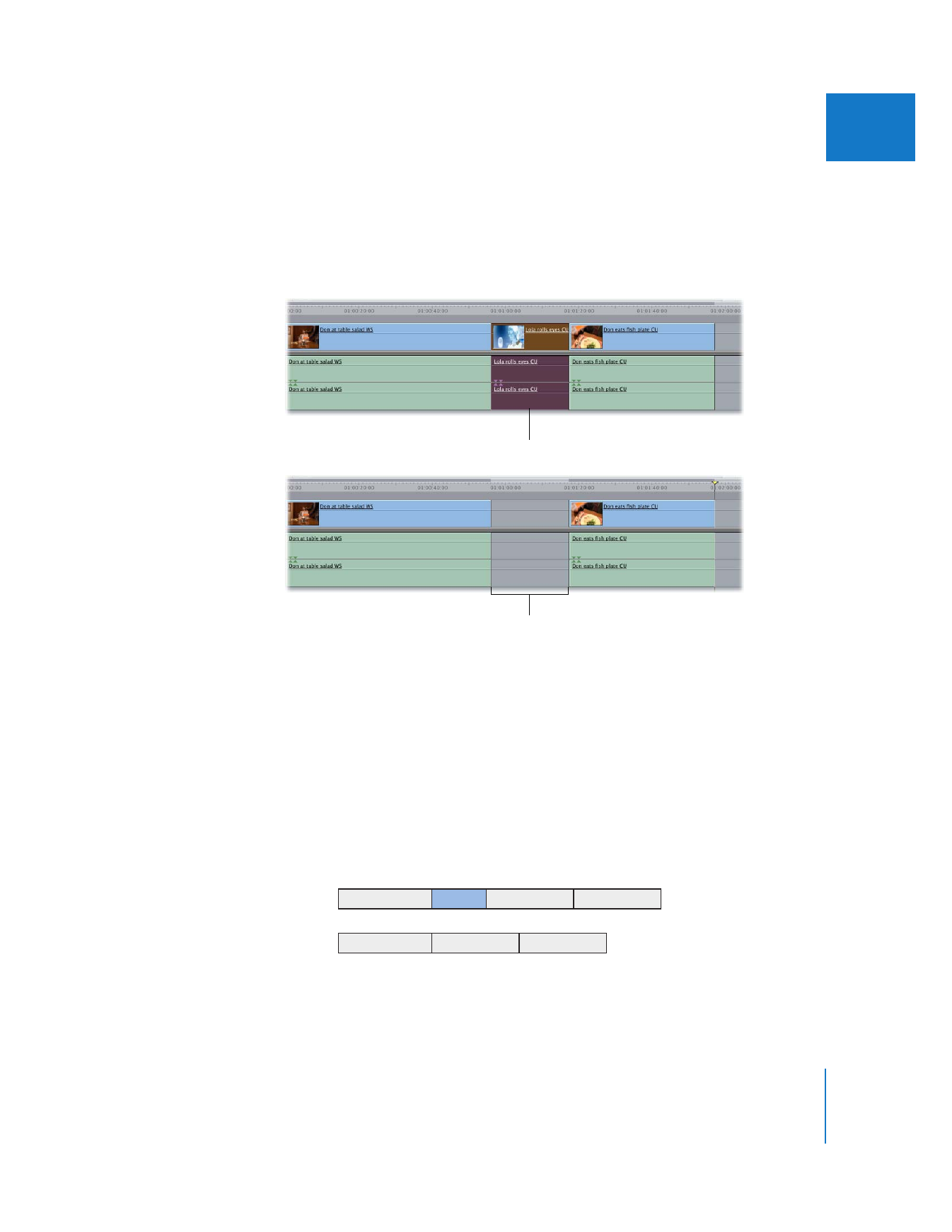 Chapter 12
Arranging Clips in the Timeline
201
II
3
Do one of the following:
 Choose Sequence > Lift.
 Choose Edit > Cut (or press Command-X) to cut the material, if you want to paste it
somewhere else.
 Press Delete.