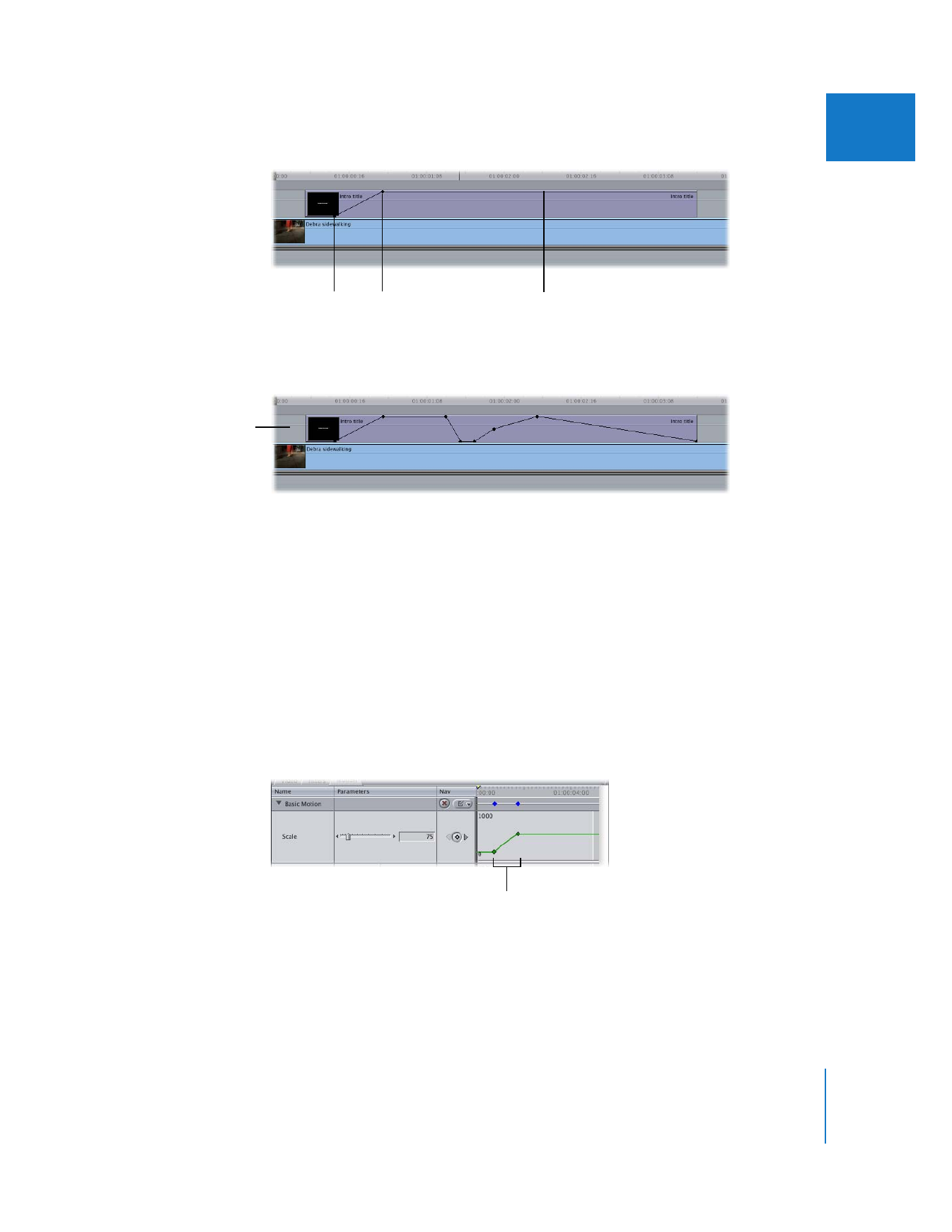 Determining the Number of Keyframes to Use
The complexity of the changes in your effects depends on the number of keyframes
that you add to a clip. You need at least two keyframes in a clip to make a dynamic
change from one value in an effects parameter to another. A more sophisticated
change requires three keyframes. To isolate a keyframe change to a certain section of
the entire overlay for an effect, you need at least four keyframes.