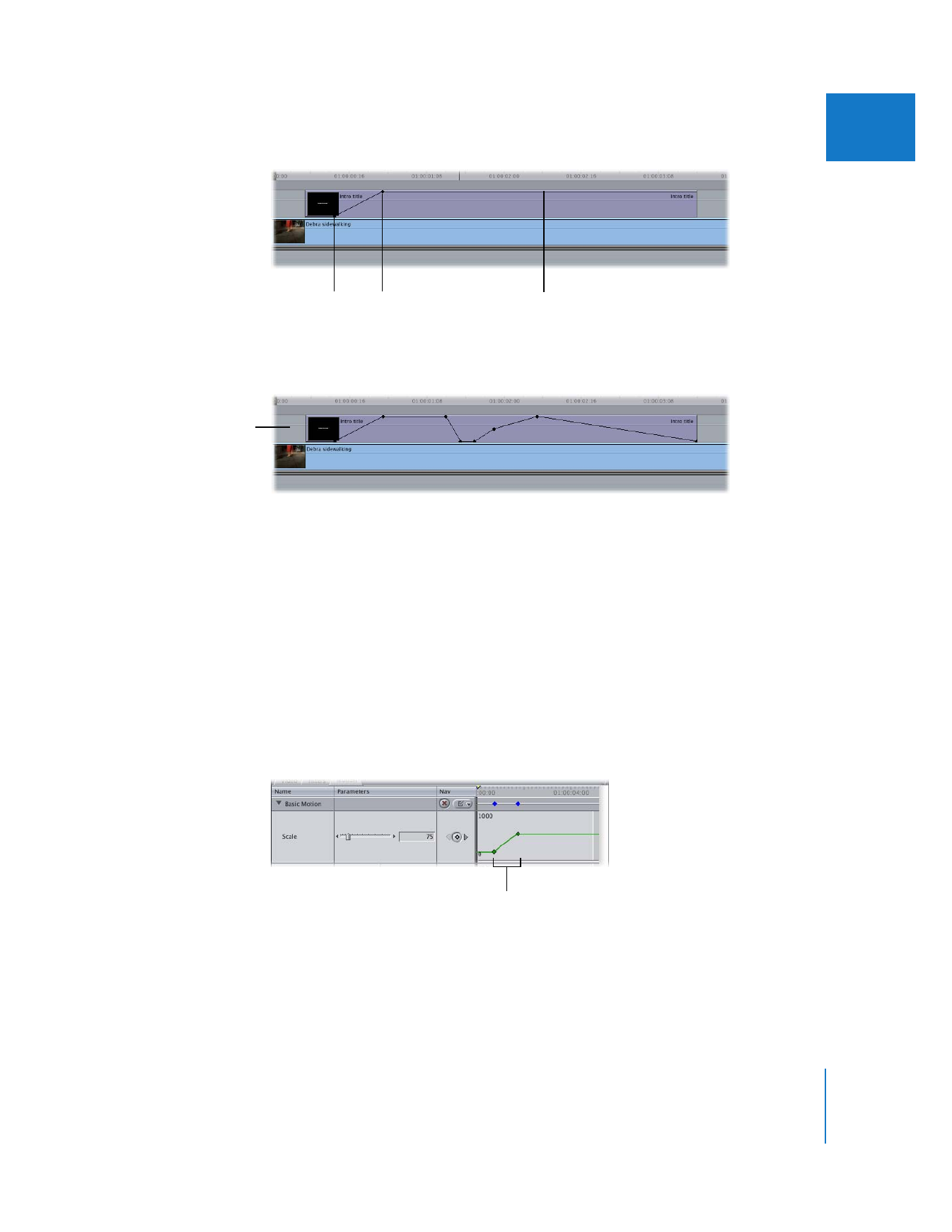 Creating Simple Effects with Two Keyframes
The simplest thing you can do to make a change is to add two keyframes. For example,
you can change the size, or scale, of a clip by adjusting its scale from 25 percent at the
first keyframe to 75 percent at the second keyframe.
First
keyframe
Overlay in the Timeline for
the Opacity parameter
Second
keyframe
Using more keyframes
creates additional
complexity, shown
in the overlay.
Two keyframes let you
create a basic change.
290
Part II
Effects