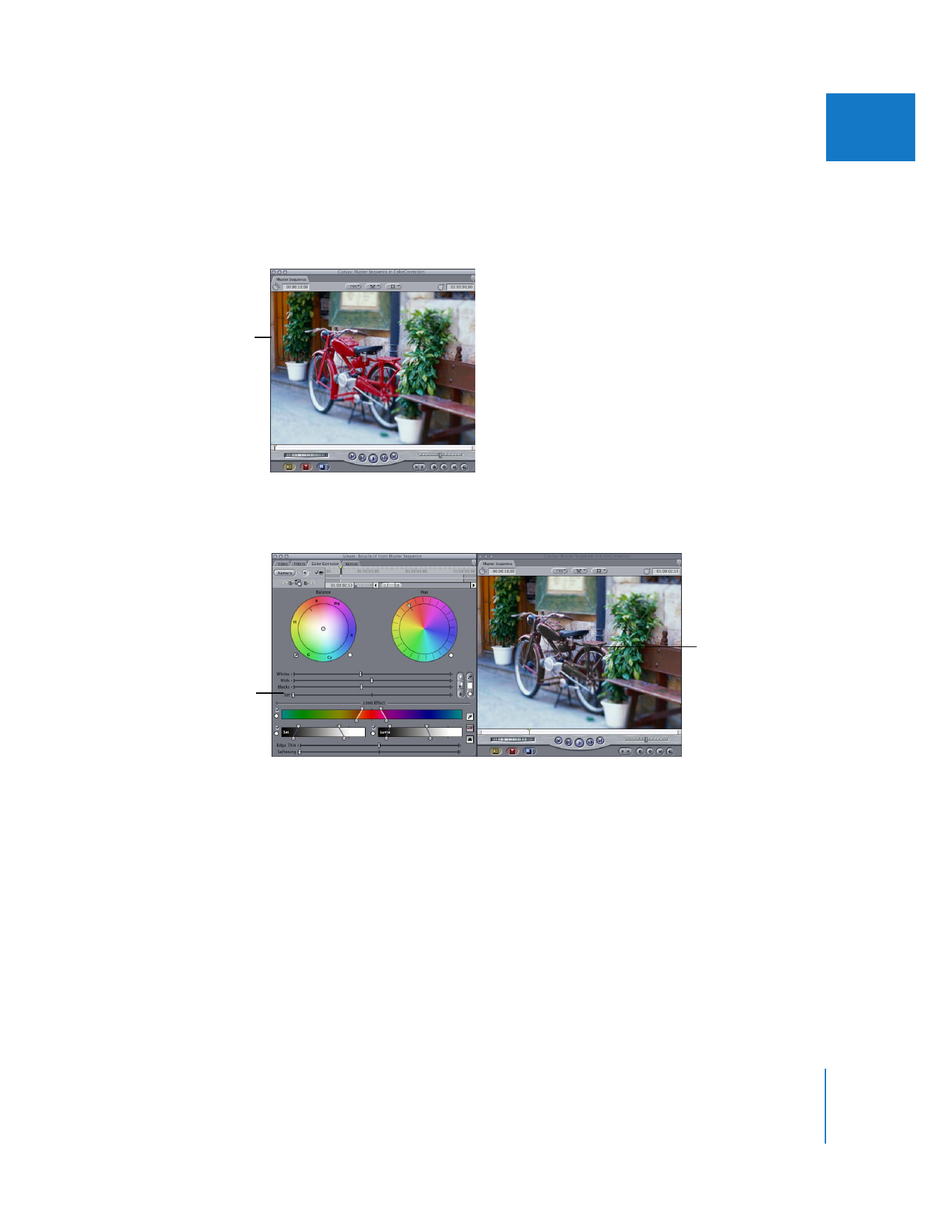 Example: Using the Limit Effect Controls to Isolate
a Specific Color Against Grayscale
This example shows you how to use the Limit Effect controls of the Color Corrector
filter to create the effect of a red bicycle against a grayscale background.
1
With the Color Corrector filter already applied, use the Limit Effect controls to isolate
the reds of the bicycle, then move the Saturation slider all the way to the left.
This example shows
how to adjust the
background to gray.
Move the Saturation
slider to the left.
The reds of the bicycle
are desaturated, but the
background is left alone.
610
Part III
Color Correction and Video Quality Control
2
Click the Invert Selection button to reverse the key created by the Limit Effect controls.