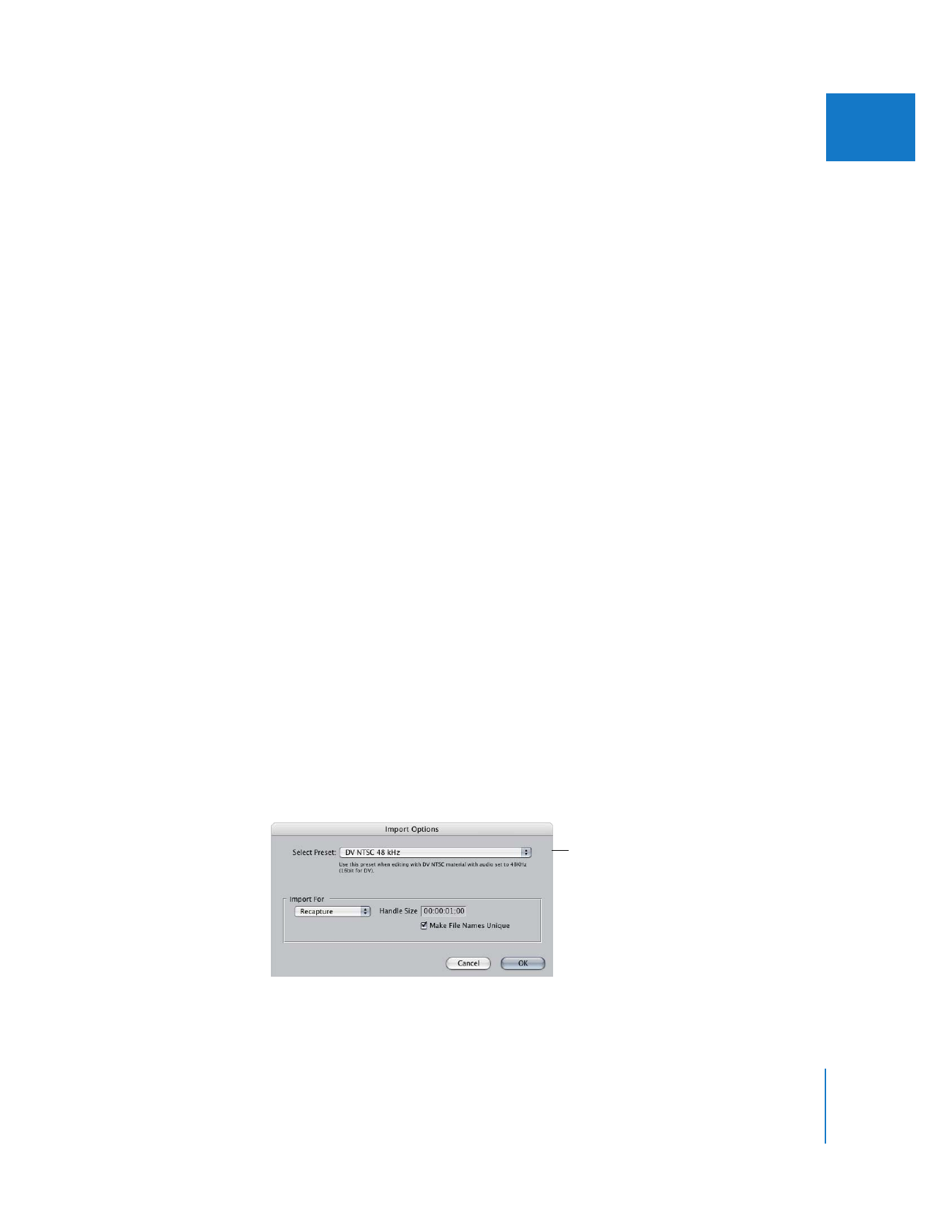 Limitations of Importing EDLs
Not everything that can be done in another editing application shows up in an EDL
imported into Final Cut Pro. If you export an EDL from another editing application, the
following elements are excluded:
 Filters
 Motion parameters and keyframes
 Any audio tracks above the first four tracks
 Non-SMPTE standard video transitions
While the above items aren't directly part of an exported EDL, you can export them as
notes for reference.
Important:
Only one video track is included, although key events on another track may
be included also.